Bagaimana FisTx Selesaikan Masalah Inti Tambak Udang Lewat Teknologi
Solusi FisTx telah digunakan oleh 340 petambak yang tersebar di 21 provinsi
Bukan rahasia umum kalau industri akuakultur di Indonesia penuh dengan isu klasik, sehingga menjadikannya tidak seseksi industri riil dan nonriil lainnya. Kendala tersebut memengaruhi berjalannya kegiatan akuakultur di negara ini. Padahal, menurut Food and Agriculture Organization, Indonesia menempati peringkat ke-2 dari 10 negara peringkat teratas produksi akuakultur.
Meski masuk posisi atas, akan tetapi jumlah total produksi akuakultur negara ini sangat jauh berbeda dengan Tiongkok. Pada 2019, produksi ikan budidaya di Tiongkok sebesar 68,42 juta ton per tahun, sementara Indonesia 15,89 juta ton. Padahal, panjang garis pantai Tiongkok yang bisa dimanfaatkan untuk budidaya hanya 14.500 km, sementara Indonesia 99.083 km.
Kiwi Aliwarga dan Rico Wibisono, dengan latar belakang yang mendalam di dunia akuakultur mencoba untuk menyelesaikan isu klasik ini dengan mendirikan FisTx (dibaca Fistek) di Yogyakarta pada 2019. Kiwi sendiri merupakan pengusaha diaspora yang sukses membangun bisnis di Myanmar. Di kancah startup, Kiwi membangun UMG Idealab yang merupakan lengan investasi dari UMG Myanmar. Portofolionya tersebar di regional, tidak hanya di Indonesia saja, mulai dari Aruna, Crowde, Botika, Prosehat, Perawatku, Arutala, dan lainnya.
Sementara itu, Rico Wibisono punya ketertarikan di dunia perikanan sejak kecil hingga akhirnya melanjutkan di bangku kuliah. Kemudian, terjun ke industri ini dengan bekerja untuk berbagai perusahaan di CP Prima, Manggalindo, dan beberapa proyek di luar Indonesia, yakni di Vietnam, Brazil, Arab Saudi, dan Brunei Darussalam mengerjakan proyek tambak udang.
"Ketertarikan kami dalam dunia akuakultur, meneruskan kami untuk mengembangkan teknologi perikanan yang berkelanjutan berfokus pada 3P (profit, people, planet)," terang Co-founder dan COO FisTx Rico Wibisono kepada DailySocial.id.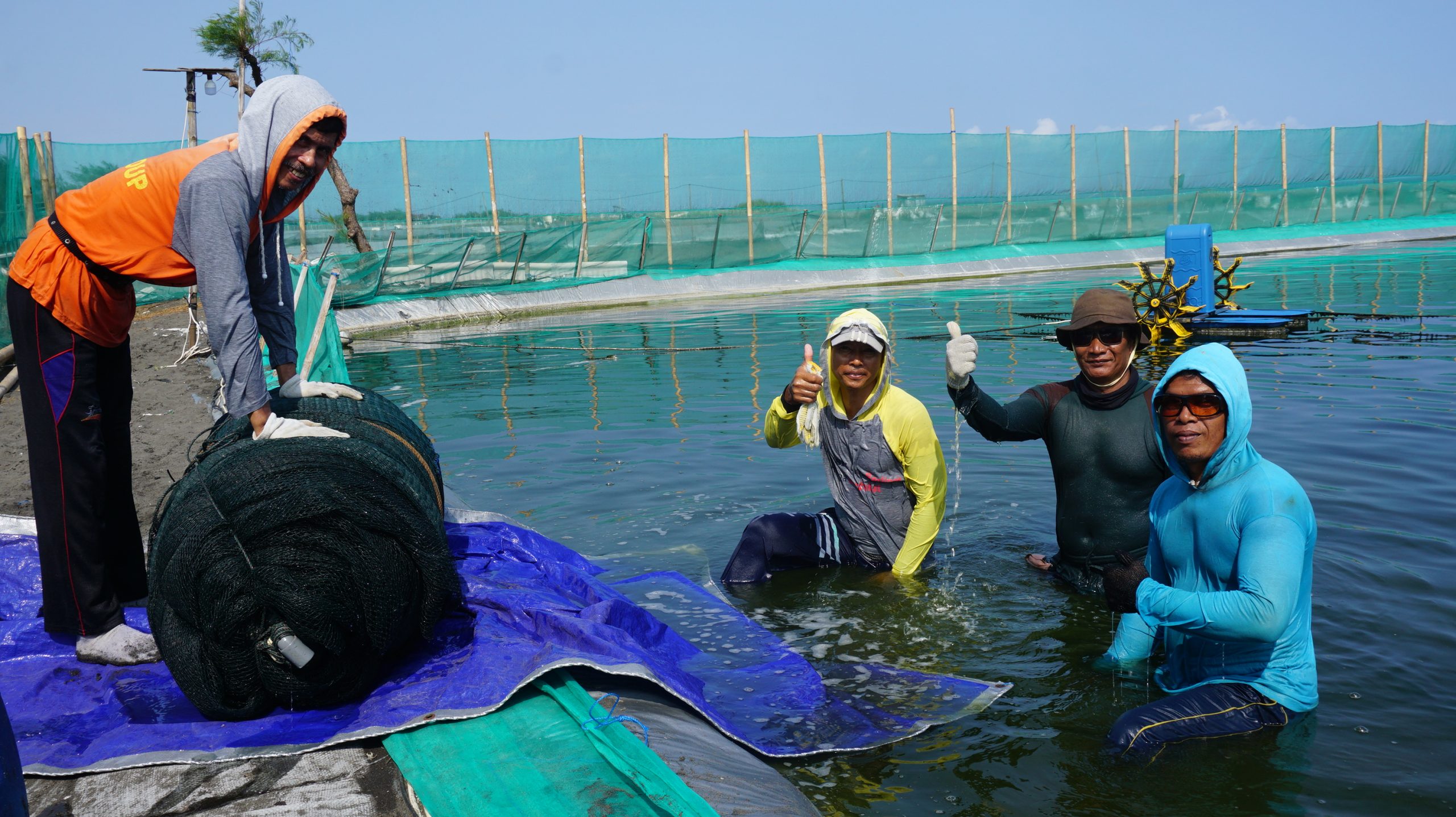 Inovasi FisTx
Welcome to Premium Content
Become a DailySocial.id Subscription, you can get unlimited access to discover the best minds of innovation and to perceive the finest tech journalism products in Indonesia. Learn more
Single Article

Access anytime, only this article.

Starting at

Rp 7,000 /article

Subscription

Unlimited access premium content.

Starting at

Rp 150,000 /month
Login or create account to access premium content
Are you sure to continue this transaction?
processing your transaction....