Dapat Cuan dari Sociolla dengan Menjadi Partner Affiliate
Dapatkan cuan dengan daftar jadi affiliate di Sociolla
Sociolla adalah marketplace kosmetik terbesar di Indonesia. Berbeda dengan marketplace yang lain Sociolla berfokus pada penjualan kebutuhan perawatan tubuh, mulai dari rambut, wajah, hingga keseluruhan perawatan tubuh. Selain itu Sociolla juga menawarkan berbagai peralatan make up dari berbagai brand.
Sociolla juga menawarkan untuk membantu Anda menjual barang Anda baik itu perawatan tubuh atau make-up melalui program affiliate yang ditawarkan. Penawaran ini, bisa dilakukan untuk menambah jangkauan pembeli yang dijangkau oleh Sociolla. Untuk Anda yang tertarik untuk menjadi affiliate Sociolla, Anda bisa menggunakan cara ini untuk menjadi merchant di sociolla.
Buka Link Affiliate  Sociolla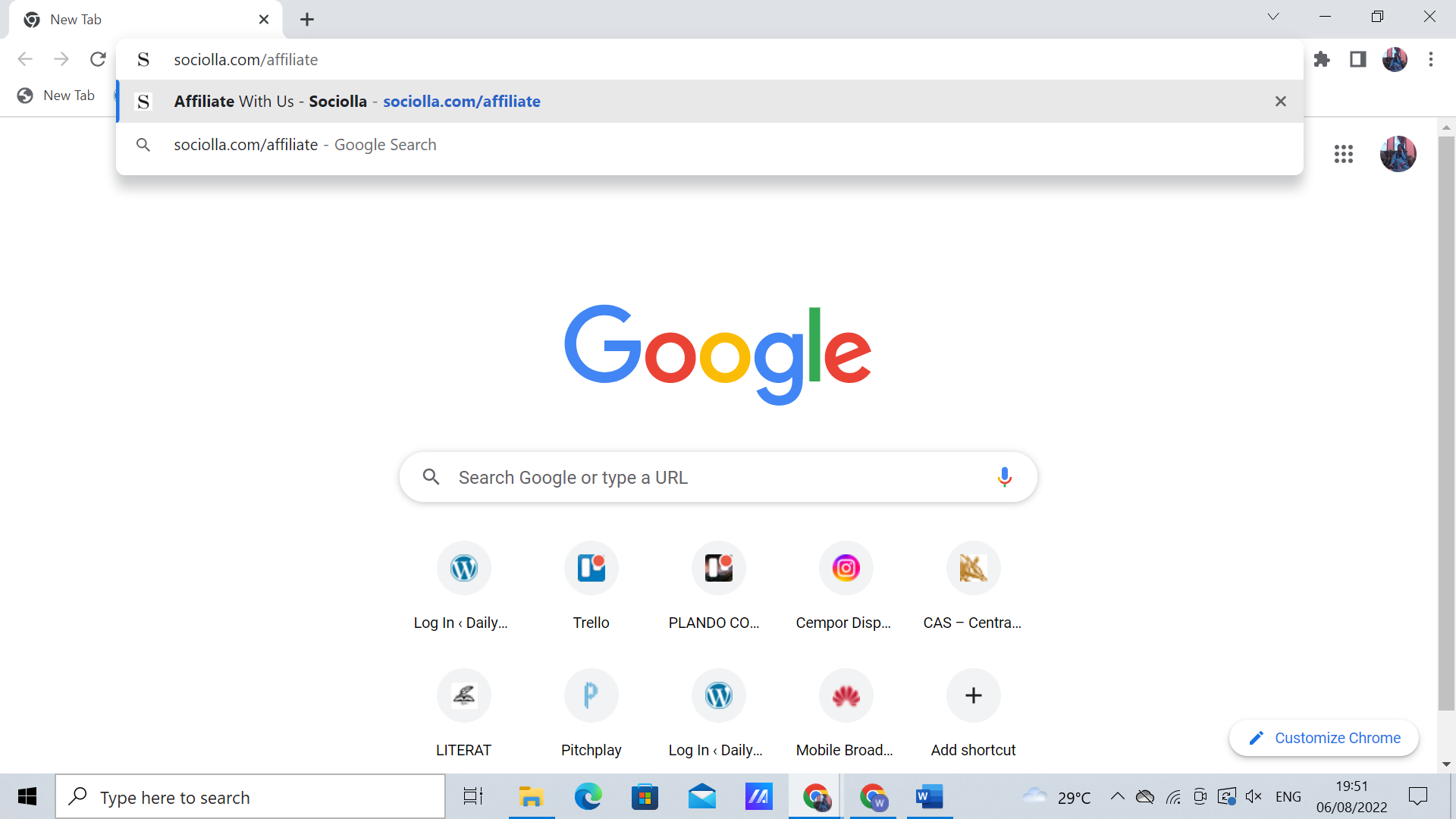 Link affiliate bisa anda temukan di Sociolla di menu affiliate with us, tetapi jika tidak ingin sulit Anda bisa langsung mengakses link ini.
Isi Formulir yang Disediakan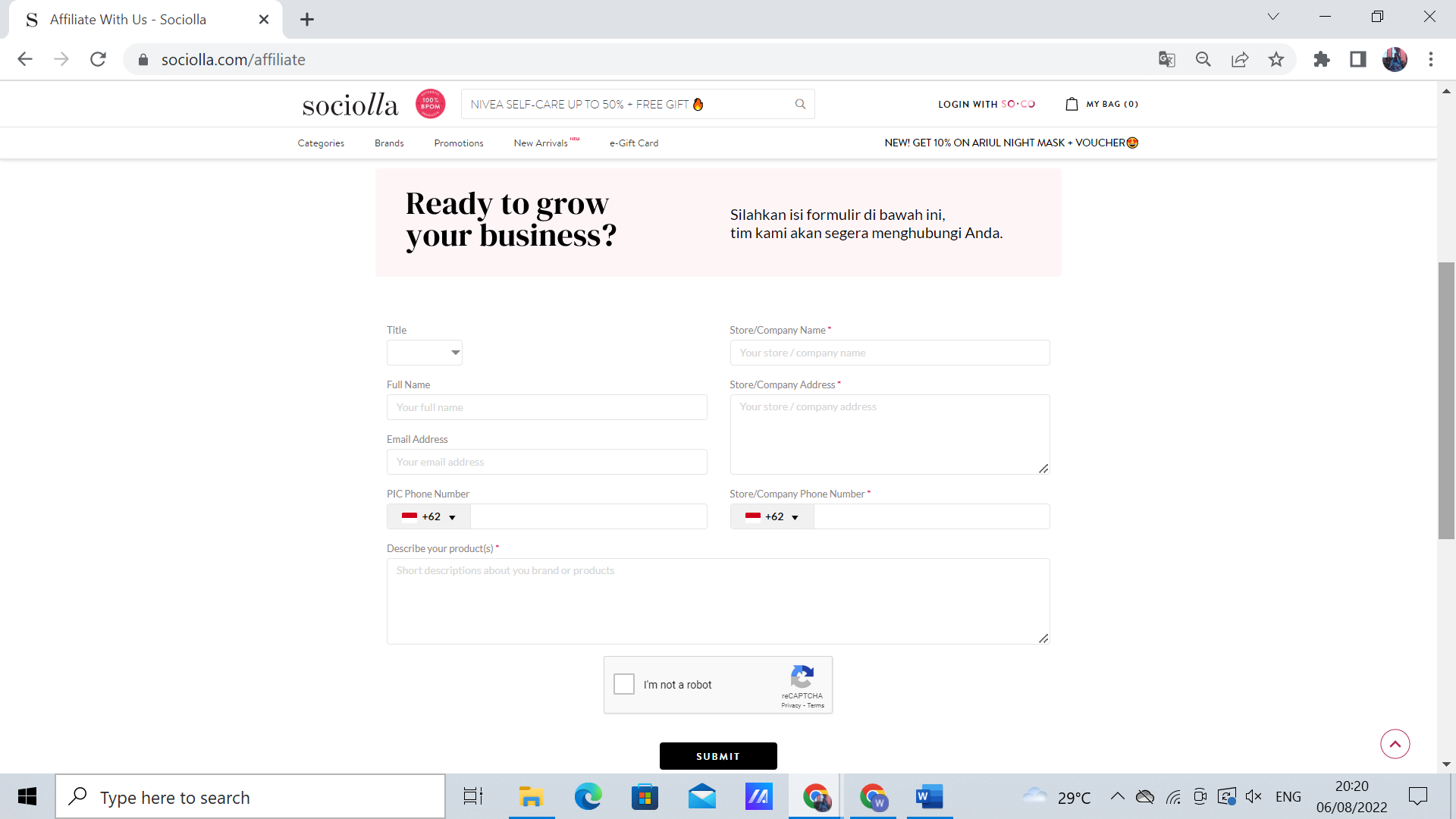 Untuk menjadi affiliate di Sociolla, Anda harus mengisi beberapa data yang diminta oleh Sociolla. Data yang harus diisi berupa data pribadi, data produk yang akan dijual, hingga informasi toko. Informasi ini digunakan untuk tim Sociolla untuk mengkurasi awal bisnis yang akan menjadi affiliate dari Sociolla.
Tunggu konfirmasi Tim Sociolla
Setelah semua data diisi dengan benar, Anda bisa mengirimkan jawaban dengan mengklik tombol submit. Setelah data dikirimkan Anda hanya perlu menunggu pemberitahuan lebih lanjut oleh tim Sociolla mengenai kelanjutan kerjasama yang akan dilaksanakan.
Are you sure to continue this transaction?
processing your transaction....