Cara Upgrade ke Dana Premium
Dana Premium menawarkan sejumlah kelebihan yang tidak bisa dilakukan dengan akun standar
Seperti di Ovo, Dana juga punya akun premium yang menawarkan fitur lebih dibandingkan akun standar. Beberapa kelebihan yang diberikan antara lain; bisa transfer saldo Dana ke rekening bank lokal, bisa topup lebih dari 10 juta, dan sejumlah penawaran promo menarik. Nah, tutorial kali ini saya akan membahas step by step melakukan upgrade dari Dana biasa ke Dana Premium, sebagai gambaran buat Anda yang masih ragu untuk melakukannya.
Jalankan aplikasi Dana, kemudian tap menu Me di sebelah kanan bawah, lalu tap Upgrade to Premium.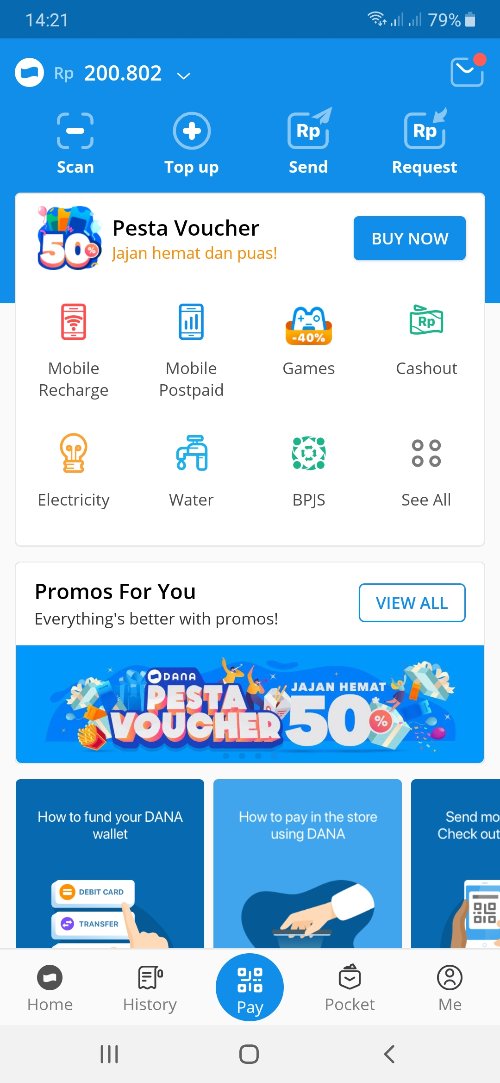 Selanjutnya, tap tombol Unlock Now.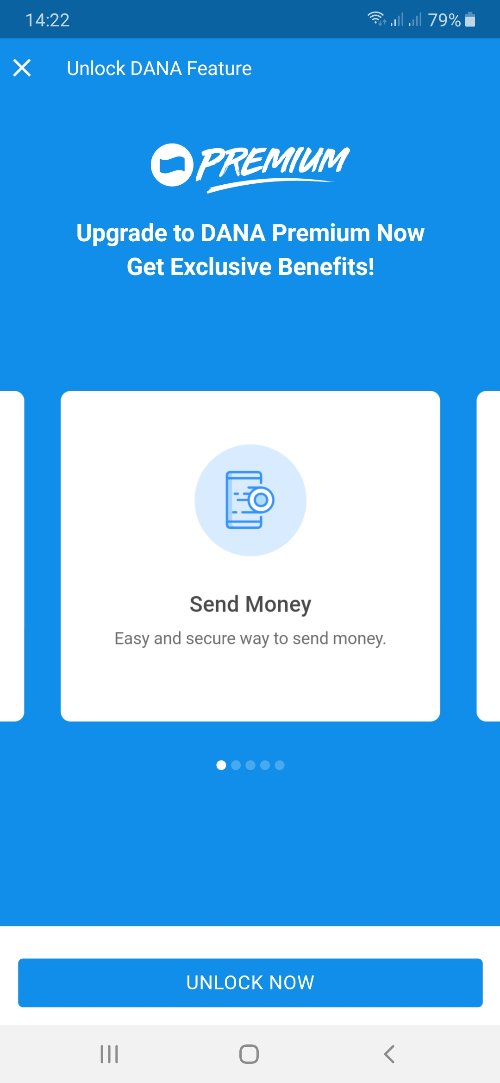 Sebelum lanjut, sekarang silahkan persiapkan kartu KTP Anda. Lalu, tap tombol Yes, im ready untuk melanjukan ke proses berikutnya.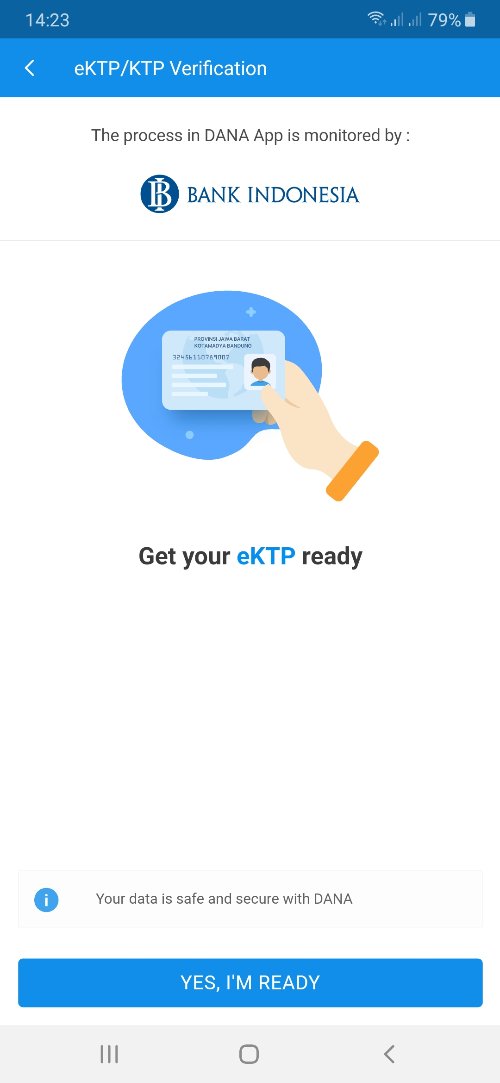 Arahkan kamera ke KTP Anda, posisikan dengan benar lalu jepret.
Setelah itu, sistem akan meminta Anda melakukan selfie. Caranya, tap tombol Start lalu arahkan kamera ke wajah, kamera akan membidik dengan sendirinya.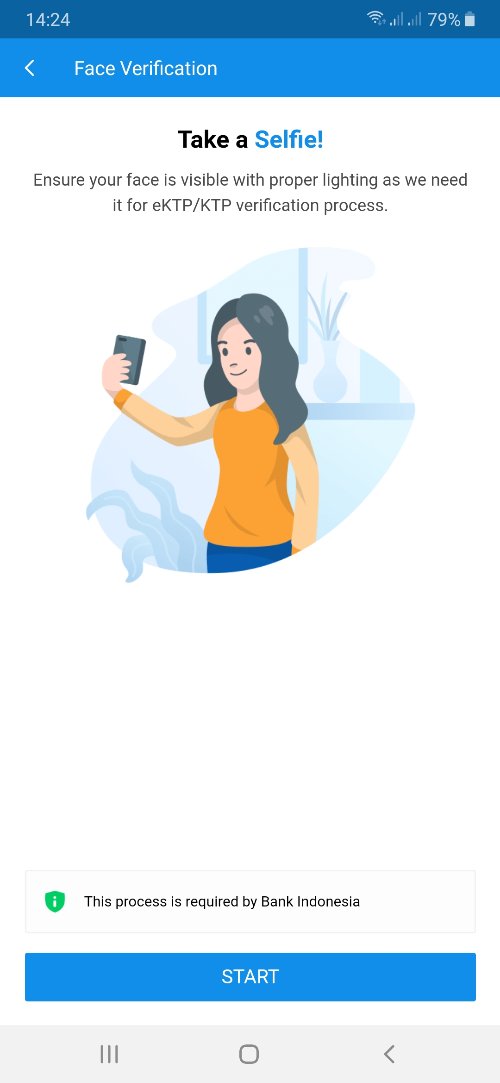 Sistem kemudian akan menampilkan data berdasarkan pemindaian yang sudah mereka lakukan. Jika benar, tap tombol Submit.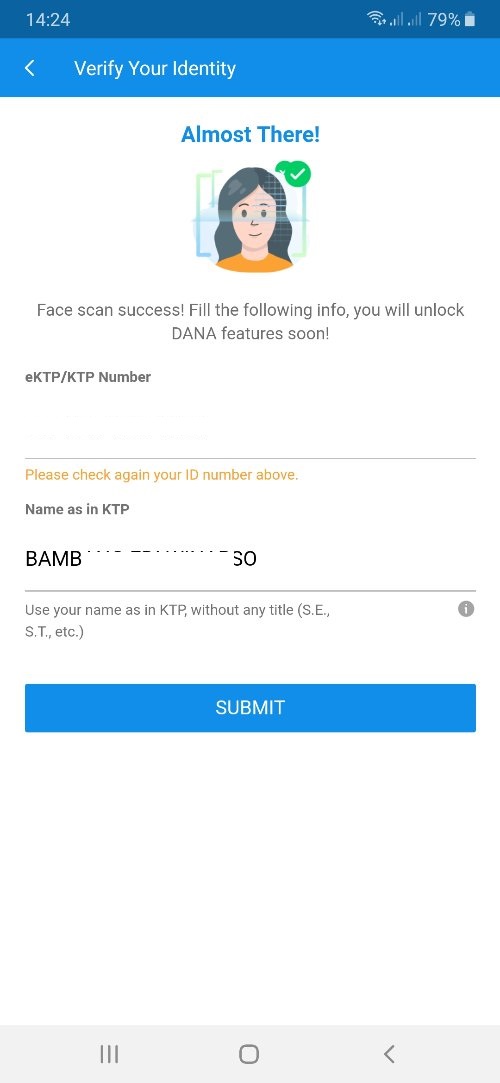 Sekarang, aplikasi Anda sedang diproses oleh tim Dana. Proses ini membutuhkan waktu selama kurang lebih dua hari kerja.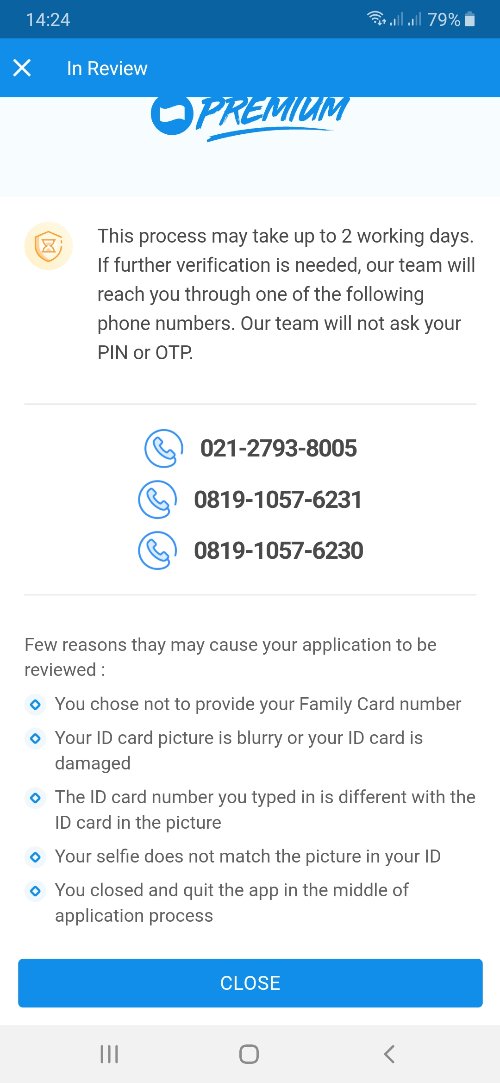 Selama proses peninjauan ini, Anda tetap bisa melakukan transaksi standar seperti isi pulsa, bayar BPJS, beli token dan lain sebagainya.
Are you sure to continue this transaction?
processing your transaction....