Digital Platform for Blue Collar Workers
With high turnover rate, digital channel is expected to simplify the process
Blue-collar workers are identical to "rough jobs". This type of work is quite very available and required in every business environment - some are temporary, outsourced, also permanent. The tendency of this segment is filled with low skill workers, people who have minimal competence - generally due to poor access to education. According to 2019's BPS data, low-skilled workers dominate the informal sector by 57.27%.
As of the BPS survey, in August 2019, the average informal worker raised 1.4 million for income per month. In some cities, the number is equivalent to the UMR, but in big cities like Jakarta or Surabaya, it is figured far lower the UMR. In fact, the economic gap is indeed a rooted issue in the country.
During the Covid-19 pandemic, they also became one of the most affected groups, especially in the labor-intensive sector or who needed human movements to carry out duties.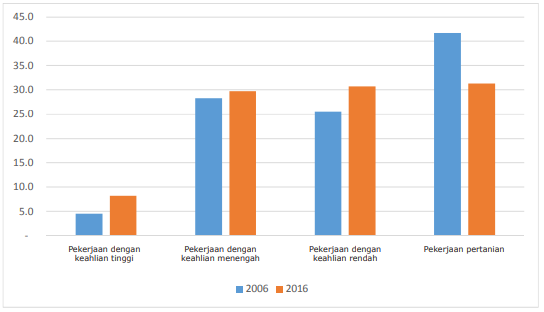 Digital startup spots an opportunity
The DNA of digital startups is to produce solutions to specific problems in society. Some founders took the initiative to streamline the gap in blue-collar workers. The innovations are quite diverse, from bridging access between businesses (which require labor) with workers to helping provide instant education that can support their efforts.
Kurniawan Santoso is one of them. He is the Founder & CEO of Job2Go, a job marketplace portal/application that focuses on blue-collar jobs. He said the blue-collar market share which refers to the group of workers with limited and informal skills is the largest segment of the entire workforce population in Indonesia, almost all business sectors. This segment will continue to be the backbone of the economic revival, including driving the post-pandemic economy.
Job2GO service is represented in a marketplace platform based on websites and mobile applications. Employers and prospective workers can meet on the platform. The latest data revealed, they already accommodate 15 thousand users, with 500 companies offering various vacancies. The types of work offered include salespeople, merchandising, SPG, marketing staff, administrative staff, and others.
Steven Chu, Detin Melati, and Komala Surya also realize this opportunity. With a platform called Heikaku, they present a job portal that connects SMEs with workers. Until the first quarter of 2020, they have helped 2 thousand SMEs with more than 8 thousand job advertisements. In the release, Heikaku team said, "The wider opportunity lies in vacancies such as admin, sales, drafter, telemarketing, marketing, SPG and others. About 87% of applicants in Heikaku are high school / vocational high school graduates."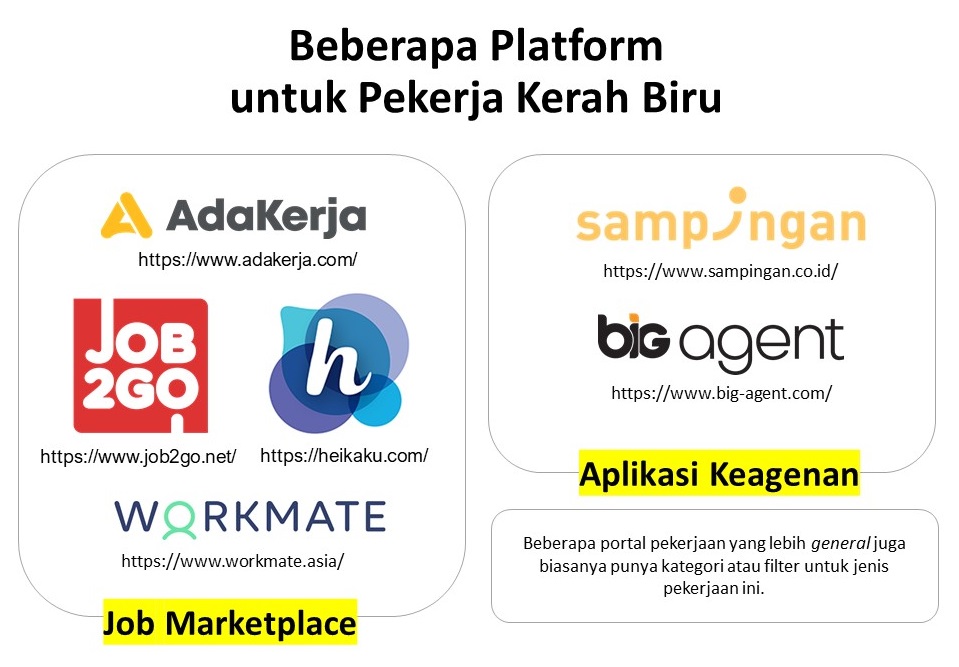 In addition to both marketplaces above, there are other startups with different approaches. There are also Sampingan application and Big Agent. They try to empower day-to-day workers with a variety of outsourcing job opportunities or limited contract work. For example, a work to market something or do a survey to a place. The workers are paid based on the results of performance or called pay per performance.
Challenges to go
Trying to cover this market share with a technological approach is quite reasonable, it does not mean impossible. To date, smartphone penetration has reached the grassroots. Points such as simplification of user experience and user interfaces are crucial in the application development process - in addition to more effort that must be taken by platform managers to find the maximum potential of the workers.
Kurniawan said, "We are trying to educate users to register with the platform by filling in good data. This information is very important to facilitate the process of job search and self-development. And of course, this will facilitate the industry to find out their potential and recruit effectively. This effort is not easy, apart from low awareness, there are also structural constraints such as inadequate devices or poor internet access."
Other players choose to bring appropriate innovations to help with administrative matters. For example, the AdaKerja platform presents chatbots on the Facebook Messenger platform to help users create a comprehensive CV. CV becomes one of the important aspects for companies to identify potential prospective workers and a sheet to promote themselves through experiences.
It's an industrial issue
According to a research, the turnover of blue-collar workers is quite high. The average of such companies reached 20%. Turnover refers to the entry and exit of employees who fill certain positions. This is actually burdensome to some companies because from the same survey, it was stated that the costs to overcome this turnover are not cheap, it can reach $4,569.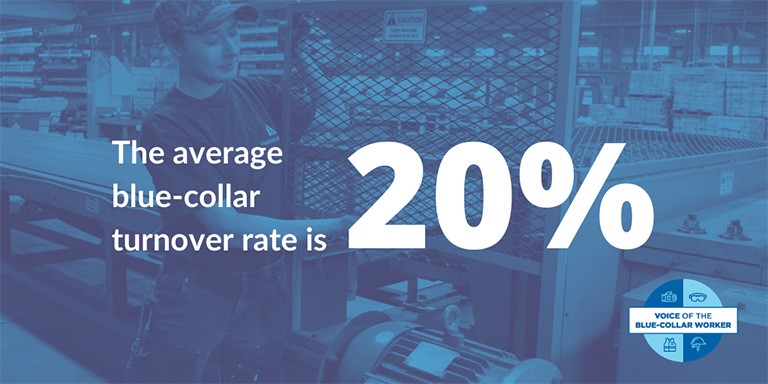 The presence of digital platforms is quite an effort to disrupt the blue-collar employment cycle. The existence of a platform such as a marketplace allows employers to connect directly with prospective workers, there are actually many agencies or labor distribution agencies in this segment.
Using a bureau means there are more budget to spend, or sacrificing the potential for more revenue from the side of its workers.
"The average UMR for the Jakarta area is 3 million Rupiah, indicating that the majority of workers are the blue-collar sector. However, there is no medium that connects companies or employers directly with skilled workers. We hope that AdaKerja's presence will be able to provide easy access for both SMEs and the company is recruiting the workforce, "said AdaKerja Founder Ashwin Tiwari.
Kurniawan added, some players are trying to add more value to the job search platform. For example, what Job2Go did by providing access to training material. "The excellent feature that will be soon coming out is that we want to provide access to financial services, such as account opening, salary management, financial management, access to investment or bill payments, and purchase of other digital products. [...] This financial health is one of the things that we actually think matter in this segment."
–Original article is in Indonesian, translated by Kristin Siagian
Are you sure to continue this transaction?
processing your transaction....