Menyenangkan Hati Konsumen dengan Gamifikasi
Gamifikasi punya fungsi luas. Tidak hanya untuk pemasaran, tapi juga pelatihan karyawan dan simulasi
Gamifikasi kini menjadi barang yang lumrah untuk kalangan perusahaan teknologi dalam rangka meningkatkan engagement dengan pengguna. Hampir semua platform e-commerce di Indonesia menerapkannya.
Shopee menjadi platform paling gencar merilis rangkaian gamifikasi ke strategi pemasarannya. Strategi ini berbentuk in-app game dan pertama kali diinisiasi pada 2018. Gamifikasi melengkapi rangkaian pengalaman yang berbeda yang ingin ditawarkan perusahaan ke para pengguna.
Game pertama yang dirilis adalah Goyang Shopee yang diklaim dimainkan 500 juta kali hingga pertengahan tahun lalu. Strategi ini kemudian disusul Shopee Tanam, Shopee Tangkap, dan Shopee Lempar. Saat ini rangkaian permainan terbaru mencakup Shopee Candy, Shopee Poly, Shopee Joget, dan Shopee Capit.
Gameplay dan instruksi setiap game tersebut cenderung mudah diikuti. Misalnya Shopee Candy memiliki konsep serupa permainan populer Candy Crush.
Game lainnya yang cukup populer adalah Shopee Tanam. Pengguna harus rajin menyiram tanaman dengan air sampai panen untuk mendapat hadiah yang diinginkan. Mereka harus sabar menunggu sampai wadah air terisi penuh selama tiga setengah jam atau saling membantu tanaman milik teman-temannya agar tujuan cepat tercapai.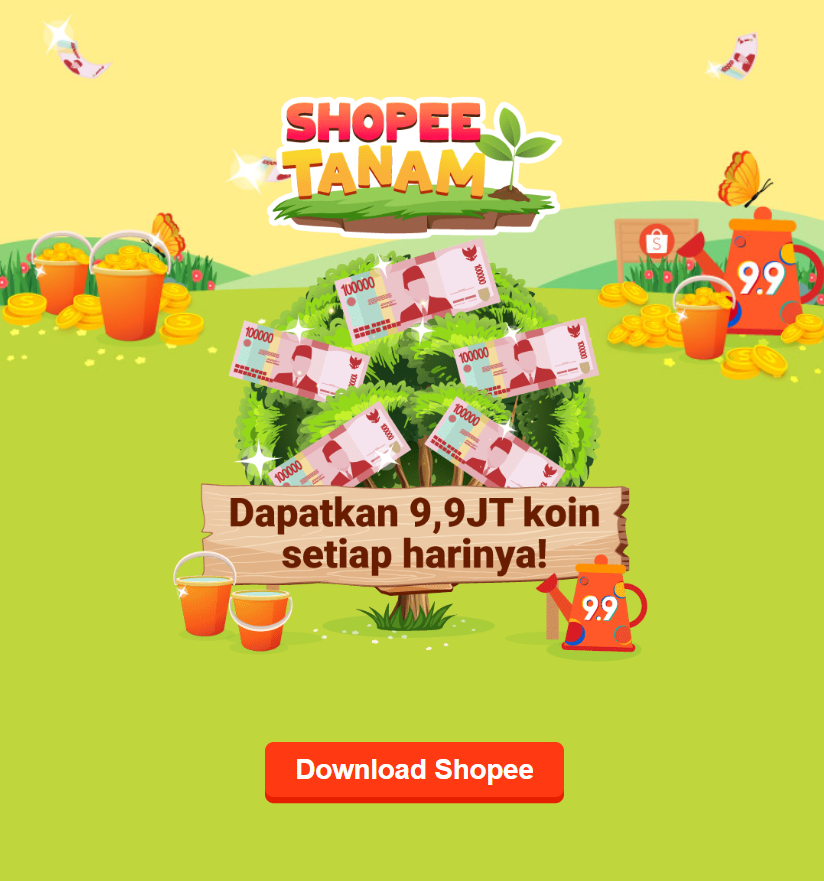 Welcome to Premium Content
Become a DailySocial.id Subscription, you can get unlimited access to discover the best minds of innovation and to perceive the finest tech journalism products in Indonesia. Learn more
Single Article

Access anytime, only this article.

Starting at

Rp 7,000 /article

Subscription

Unlimited access premium content.

Starting at

Rp 150,000 /month
Login or create account to access premium content
Are you sure to continue this transaction?
processing your transaction....