In Observation of Property Portal Potential as One of A Kind Market
In an observation of Ohmyhome for property business disruptive in Singapore
Almost all vertical market is disrupted by technology, including property. The business is mainly controlled by the veteran, resulting in traditional methods in the process, including sales and rents.
Technology-based startups become the answer for a whole more efficient process. Therefore, various solutions are offered under basic circumstance as marketplace portal. The thing is how to simplify sales, rents, by connecting business to the target consumers.
In Indonesia, there are many overseas property portals surging up. The 99.co (Urbanindo acquisition), Rumah.com (part of PropertyGuru Group), Lamudi, Rumah123 (part of REA Group), and OLX. There are also locals, such as Rumahku.com and BTN Properti.
Their business models are kind of similar, connecting sellers with potential buyers. Mostly, it's formed as classified ads with subscriptions. Unfortunately, most of the portals can be posted only by agents.
Take a look at Singapore, the developed country has various property startups with unique business models. One of those is Ohmyhome. They offer a D-I-Y platform approach to sell and buy houses. Everything is available independently, without agents.
Ohmyhome is yet to enter the Indonesian market. However, they've reached Malaysia and Thailand since early 2019 for business expansion.
In order to know further on how Ohmyhome provides a solution that disrupts property industry, Echelon Asia Summit 2019 has invited Ohmyhome's Co-Founder, Race Wong to share insights on his three-year-old company.
Offering a localized solution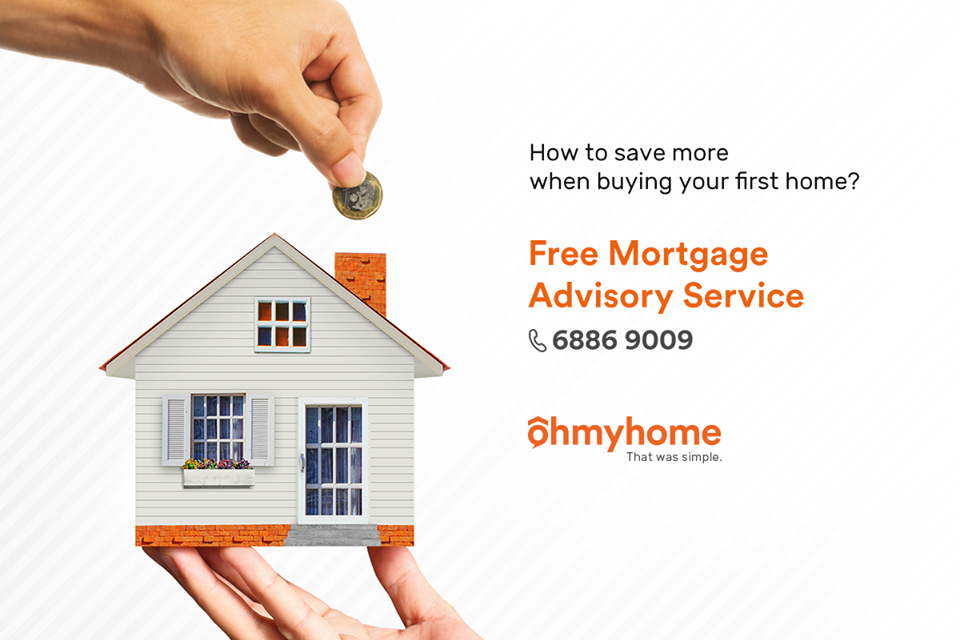 Wong said Ohmyhome intends to end the high commission issue for agents. Also, the long and tiring process of having a house, up to 10 stages. Start from price negotiation, credit agreement, to the 1-on-1 meeting.
In Singapore, 90% of the population are living in Housing and Development Board (HDB) residence. It's Government-owned with high density due to the low cost and apartment look.
Ohmyhome also cut the agent channel for the faster process. Though, the company still owns special agents to handle customer's complaints.
"We're not a marketplace, not selling any opinion, or providing classified ads, but focusing on the end-to-end solution. It doesn't matter how you buy a property, if someone's contacting you through Ohmyhome, please take over the transaction yourself without adding more cost," he explained.
In addition, if there's some technical issue on the field which mostly handled by agents, customer can reach Ohmyhome team. The cost depends on the services. When it comes to trading, it starts from SGD2,888 for full service, SGD1,688 for meet-up and documentation. For rents, it usually costs SGD988 for full service, $98 for the lite one.
"This model is quite new in Singapore, so we have no direct competitor due to a different business model. We charge a flat rate because we want everyone to get the same opportunity with any services they needed."
When we expand to Malaysia, the business model under HDB can't be implemented in any way by Ohmyhome. They apply commission with percentage for its transaction in the Jiran country, it's all about trust not price.
Therefore, the company partners with developers to reach potential buyers. Because developers can't trust agents and buyers can't trust agents. There are many frauds, the house they purchase through an agent is occupied by illegal immigrant or else. The property agents are freelance, it comes with high risk in fraud.
Yet to cut property agents
echelon, Echelon Asia Summit 2019, marketplace, ohmyhome, portal properti, property, proptech, race wong
Although Ohmyhome has been using technology-based back-end system, the company still in need of human touch by using property agents. They're recruited for full-time, not freelance, to provide customers' need.
Agents have important roles in helping people in making a  huge decision and also the inseparable element. In fact, buying a house is not a daily routine, that's why agents still needed.
"But if you want to sell the house to friends or colleagues, does it still require agents? Of course, not. They might be useful for the documentation process."
Wong said the company has facilitated 2,000 houses worth over SGD 1 billion. To be compared, there are more than 1000 property agents in Singapore. There are 10 leading companies, each has 300 to 600 agents.
However, seeing the transaction, Ohmyhome is in the fifth position, with only 20 agents. Though, it needs hundreds of agents to sell 2500 units in traditional ways.
"We do believe it can be more efficient by completing the automation process. While the industry still using a traditional and manual process, they will need a 1-on-1 meeting to build relation."
It is said the average transaction through Ohmyhome took a month the longest, and a day the fastest. In the industry, it usually takes up to three months.
In the observation, Ohmyhome business looked very ensuring with the solution they offered that gets the current issue in the country. Hopefully, in Indonesia, the property startup players can be more innovative in presenting its solution to be not only a marketplace portal.
– Original article is in Indonesian, translated by Kristin Siagian
Are you sure to continue this transaction?
processing your transaction....