Magic Leap Ungkap AR Headset Generasi Keduanya, Lebih Kecil tapi Lebih Canggih
Magic Leap 2 kabarnya akan tersedia tahun depan, di saat yang sama, perusahaan juga mengumumkan pendanaan baru sebesar $500 juta
Lama tidak terdengar kabarnya, produsen augmented reality (AR) headset Magic Leap kembali menjadi buah bibir setelah mengumumkan bahwa mereka telah menerima pendanaan baru sebesar $500 juta.
Melalui sebuah op-ed, CEO Magic Leap, Peggy Johnson, mengungkap rencana perusahaan untuk meluncurkan AR headset generasi keduanya, Magic Leap 2, tahun depan. Menurutnya, Magic Leap 2 bakal jadi AR headset paling kecil dan paling ringan yang tersedia buat kalangan enterprise.
April lalu, dalam sebuah wawancara bersama Protocol, Peggy juga sempat bilang bahwa dimensi Magic Leap 2 hanya sekitar separuh pendahulunya, dengan bobot 20% lebih ringan. Kendati demikian, field of view yang disajikan display-nya justru dua kali lebih luas.
Juga menarik adalah fitur yang dinamai segmented dimming, yang memungkinkan perangkat untuk meredupkan background (kondisi lingkungan di sekitar pengguna) sehingga konten AR bisa tetap terlihat jelas dalam setting pencahayaan yang terang.
Sejauh ini belum ada informasi kapan pastinya di tahun 2022 Magic Leap 2 bakal tersedia dan berapa harganya, tapi yang pasti AR headset ini hanya akan tersedia untuk konsumen-konsumen enterprise.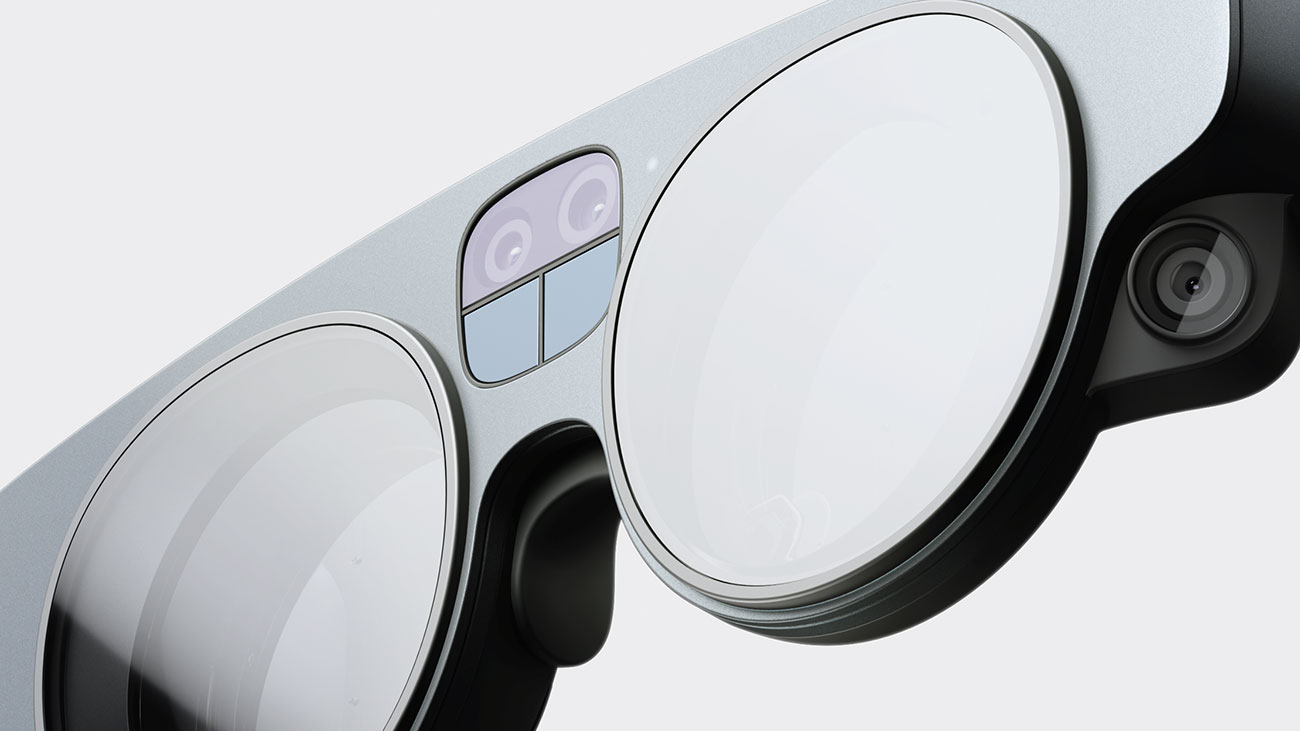 Seperti diketahui, Magic Leap memang sudah pivot ke segmen enterprise sejak akhir 2019. Kliennya kini mencakup perusahaan-perusahaan dari berbagai macam industri, mulai dari Ericsson sampai Farmers Insurance. Di saat yang sama, Magic Leap juga menjalin kemitraan strategis bersama perusahaan-perusahaan seperti Google Cloud, PTC, Nvidia, dan VMWare.
Peggy menekankan bahwa pengaplikasian AR headset di segmen enterprise bukan lagi sebatas konsep abstrak. Pengadopsiannya sekarang sudah meliputi industri-industri vital seperti kesehatan, manufaktur, dan sektor publik.
Menariknya, Peggy juga sempat menyinggung mengenai implementasi teknologi yang Magic Leap kembangkan di ranah konsumen umum. Menurut Peggy, mereka telah menerima banyak permintaan dari berbagai pihak untuk membeli lisensi teknologi Magic Leap, dan mereka akan terus mengejar peluang-peluang ini, dengan catatan itu dapat membantu memperkuat posisi mereka di pasar enterprise.
Sumber: Magic Leap via Gizmodo.
Are you sure to continue this transaction?
processing your transaction....