Peta Layanan Healthtech Konsumen di Indonesia
Membedah jenis layanan kesehatan digital untuk konsumer yang saat ini telah ada di pasar Indonesia
Startup healthtech telah memberikan warna baru di industri kesehatan Indonesia. Mereka menawarkan berbagai layanan yang membantu masyarakat mengakses berbagai layanan kesehatan melalui sistem aplikasi. Telemedis bisa dibilang menjadi salah satu yang paling populer, namun seiring perkembangannya saat ini terdapat berbagai jenis produk dan layanan healthtech konsumen yang bisa dimanfaatkan masyarakat.
Di artikel ini, DailySocial.id mencoba membedah mengenai layanan healthtech konsumer yang saat ini beroperasi di Indonesia, sembari mendalami potensi untuk masing-masing layanan.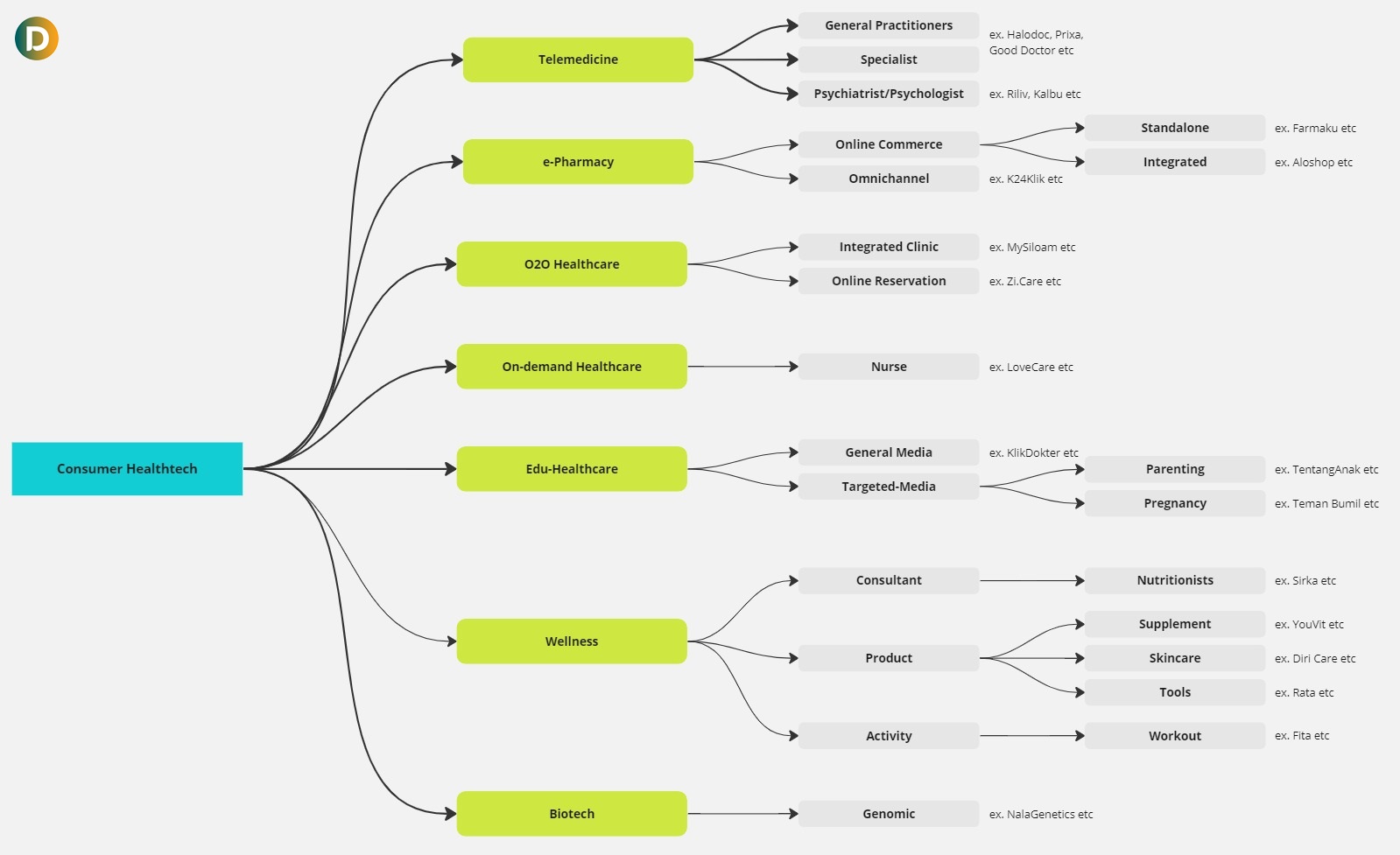 Telemedis
Already have an account? Login
Not ready to subscribe yet? Purchase and access this article
Subscribe to keep reading and get unlimited premium article access with all subscription benefit
Subscribe and get:
Access to premium article
Download paid research
Premium newsletter
Ads free
Choose your subscription period:
Rp 150,000 /month

Pay for a month

Rp 450,000

Rp 350,000 /quarter

Pay for 3 months

Rp 1,800,000

Rp 1,033,000 /year

Pay for a year
Continue Payment
Are you sure to continue this transaction?
processing your transaction....