Strategi PasarPolis Menempatkan Asuransi sebagai Bagian Gaya Hidup Digital
Gencarkan layanan berbasis "embedded insurance", terintegrasi dengan puluhan aplikasi konsumer berbasis pengguna besar
Sejak lima tahun ke belakang, penetrasi asuransi di Indonesia masih konsisten di kisaran mendekati 3%. Metrik tersebut dihitung berdasarkan pertumbuhan (growth) produk atau layanan asuransi dengan GDP. Itu pun masih keberadaan asuransi jiwa masih sangat mendominasi. Program pemerintah mulai "mendorong" masyarakat untuk memiliki layanan BPJS Kesehatan.
Dari fakta tersebut, teknologi diyakini dapat menjembatani kesenjangan yang ada. Hadirnya produk asuransi yang dikemas dalam sebuah aplikasi digital, diharapkan mampu mendekatkan layanan terhadap kebutuhan masyarakat – di tengah angka kesadaran berasuransi yang berangsur meningkat, khususnya selama masa pandemi.
Hal tersebut diyakini Founder & CEO PasarPolis Cleosent Randing.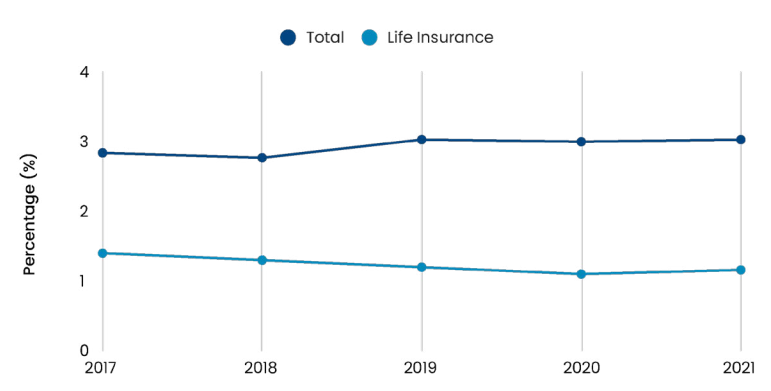 Dalam sebuah diskusi media yang digelar akhir Oktober 2021 lalu, Cleo (nama panggilan Cleosent Randing) menekankan proposisi nilai yang coba diangkat perusahaannya adalah platform asuransi yang customer-centric bukan product-centric. Mereka mencoba menghadirkan layanan asuransi persis di belakang kemajuan kehidupan masyarakat. Ambil contoh, ketika seseorang membeli handphone, bersamaan dengan itu mereka bisa langsung mendapatkan perlindungan atas kerusakan, sehingga memberikan ketenangan tersendiri. Hal itu dilakukan PasarPolis melalui kemitraannya bersama Xiaomi Indonesia.
"PasarPolis ingin membangun next generation insurance company and product; termasuk di dalamnya menghadirkan layanan klaim instan [80% selesai dalam 18 detik]. Tujuannya tak lain meningkatkan kepercayaan masyarakat," imbuh Cleo.
Embedded insurance
Jika dirunut lebih dalam, menurut Cleo ada beberapa permasalahan mendasar yang ada dalam industri asuransi. Misalnya inovasi yang tidak terlalu kencang, produk yang tidak terjangkau untuk masyarakat luas, hingga proses bisnis banyak yang masih manual. Dari sini, banyak sekali kesempatan digitalisasi yang dapat dilakukan oleh pemain insurtech.
Welcome to Premium Content
Become a DailySocial.id Subscription, you can get unlimited access to discover the best minds of innovation and to perceive the finest tech journalism products in Indonesia. Learn more
Single Article

Access anytime, only this article.

Starting at

Rp 7,000 /article

Subscription

Unlimited access premium content.

Starting at

Rp 150,000 /month
Login or create account to access premium content
Are you sure to continue this transaction?
processing your transaction....